Simple | Efficient | Enduring

 

 
The Chart of Accounts (CoA) Phase 2 project vision is to design a simple, efficient, and enduring chart of accounts
that aligns with the university's organizational structure and addresses its business needs.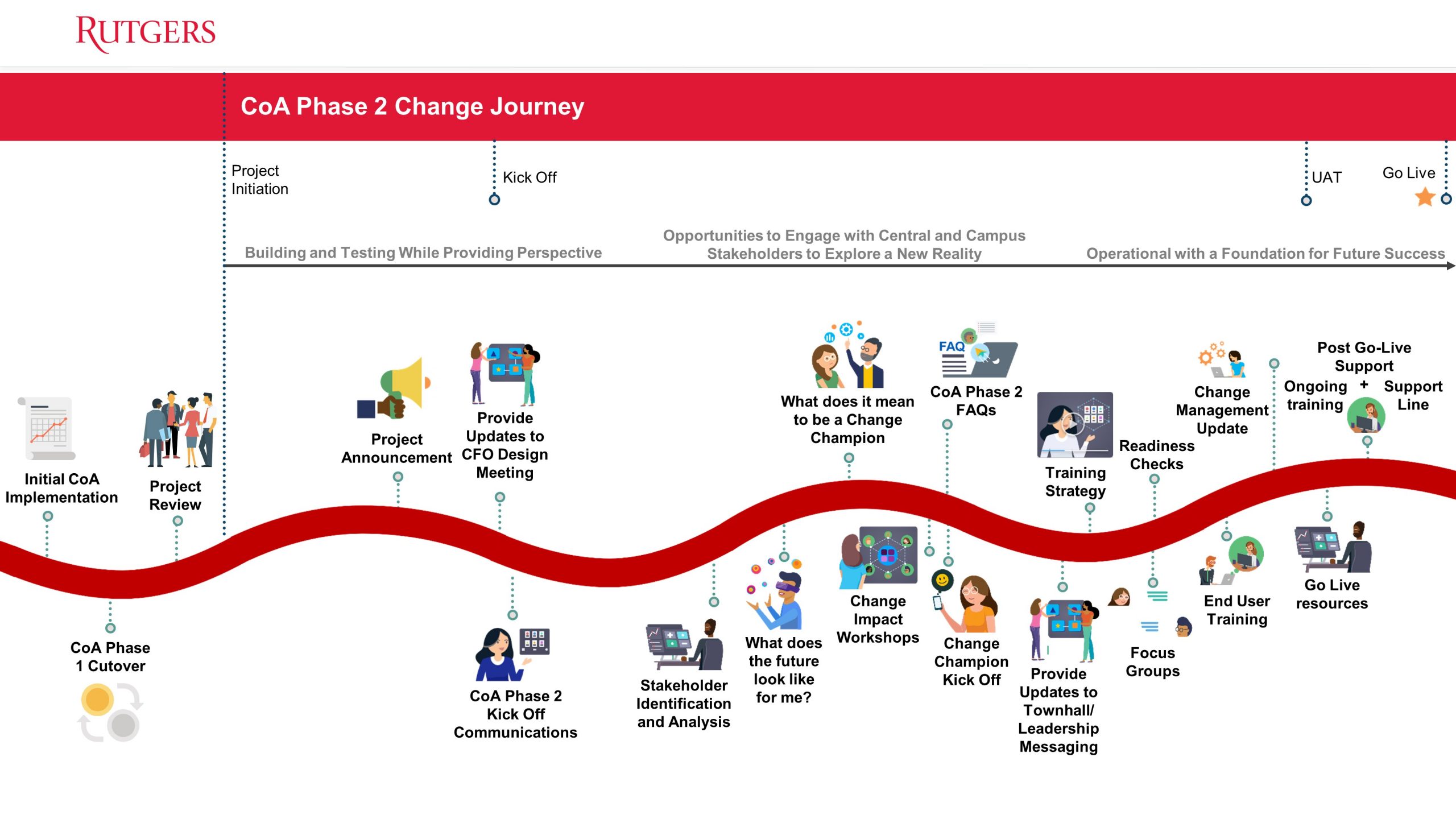 Fall 2020 kicked off planning and engaging the universitywide financial community to validate the proposed design. Following the kickoff, the Project Management Office (PMO) began to gather input from Chancellor and central administration units to ensure the proposed changes meet the university's needs. Additionally, the PMO will validate the chart mapping, reconcile data, and pinpoint unit training needs. Throughout CoA Phase 2, there will be open lines of communication and feedback to provide project updates and include unit leadership for local/intra-unit information exchange.
The Chart of Accounts Phase 2 (CoA Phase 2) project is currently in the Analysis/Design phase. The CoA Phase 2 structure will not change. Four segments will be repurposed, five segments will have no material, universitywide changes, and the Location segment likely will change to Future Use.
CoA Phase 2
Simple:

Each segment will have a single purpose, streamlining process, reporting and usability.

​
Efficient: The simplicity of the new chart allows the user to spend more time analyzing and less time reconciling.​
Enduring: The new chart structure aligns with HR and financial systems now and in the foreseeable future.
What benefits will we gain?
Streamlined department segment 

that represents the actual 

organizational structure used in financial and human resources 

systems

​
More

 

consistent and robust 

financial reporting across the 

university

​
Enhanced 

transaction management and tracking capability

​
Simplified and standardized 

project accounting
How are we doing it?
Collaborate:

 

Gather input from Chancellor and central 

administration units to ensure the proposed changes meet the 

university's needs

​
Refine:

 

Validate the chart mapping, reconcile data, and pinpoint 

unit training needs

​
Socialize:

 

Open lines of communication and feedback to provide 

project updates and include unit leadership for local/intra-unit 

information exchange